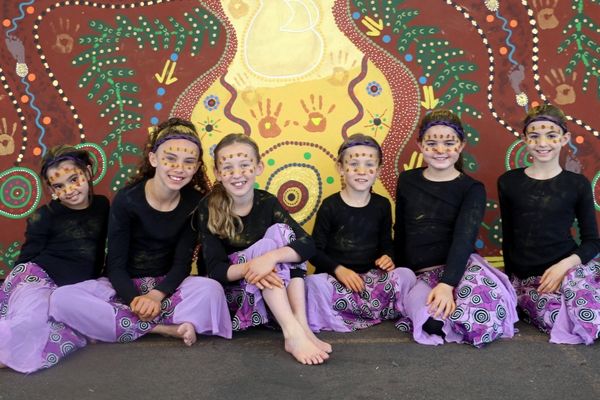 Mater Dei Catholic Primary Blakehurst students have found new appreciation for their aboriginal connections through an artwork and cultural performances unveiled during the schools NAIDOC Week celebrations.
The school's eight aboriginal students worked with Regional Aboriginal Community Liaison Officer Emma Peel from March to produce a whole school painting that acknowledged their heritage and community aboriginal connections.
Students, staff and community elders all had a say in what was represented in the painting, which was blessed by the school's parish priest Fr Isidore at the assembly.
The school's parents and guests were blessed with ochre when greeted in aboriginal language by Emma's mother, an elder, at the at the school gate ahead of a special assembly that started with an acknowledgement of country and smoking ceremony.
Students also embraced the NAIDOC Week theme 'Because of her we can' by writing stories about the lives and contributions of aboriginal women they admired.
It felt really special because … everyone got to see our culture.